Here are the simple steps required to install My IPTV Player on Windows PC:
Step 1: Open Microsoft Store.
Step 2: Search "MyIPTV Player" in the search bar.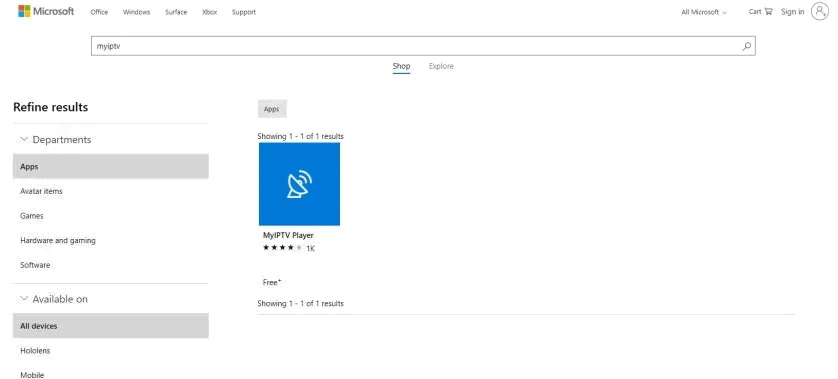 Step 3: You will find the MyIPTV application in the resultant page. Click on it.
Step 4: Click "Get" button to download and install MyIPTV.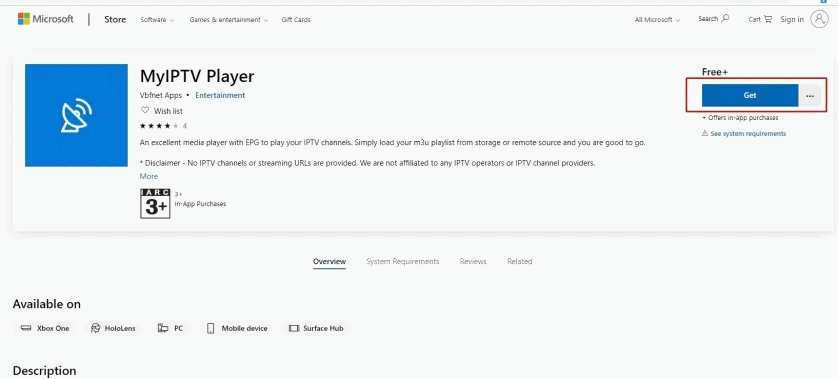 Step 5: Once installed, click "Launch" to open the app.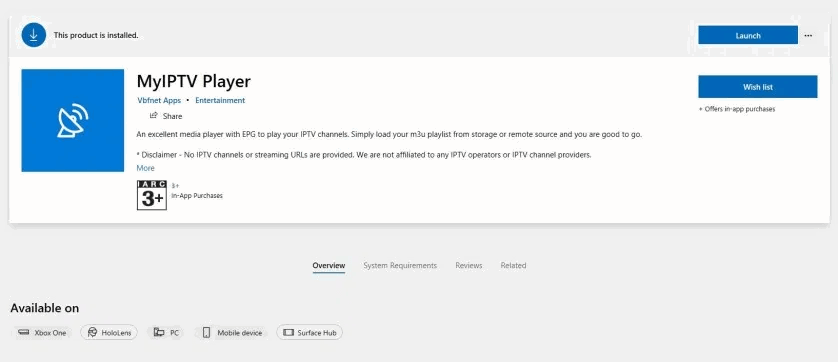 Step 6: The MyIPTV Player will open.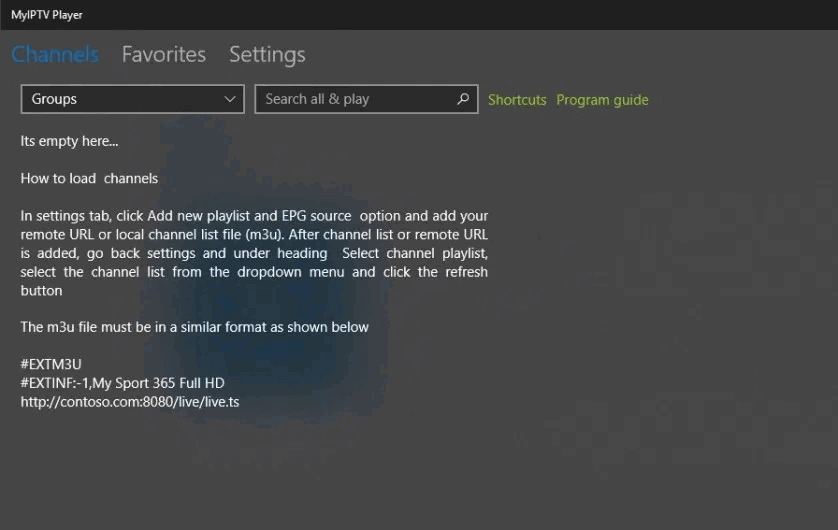 Step 7: Click on "Settings" tab on the application.
Step 8: Click "Add new playlist and EPG source" to add the playlist you have.
Step 9: Enter the name of the playlist and click "Select File" to select the file you want to add. After selecting the file, click "Add Local List".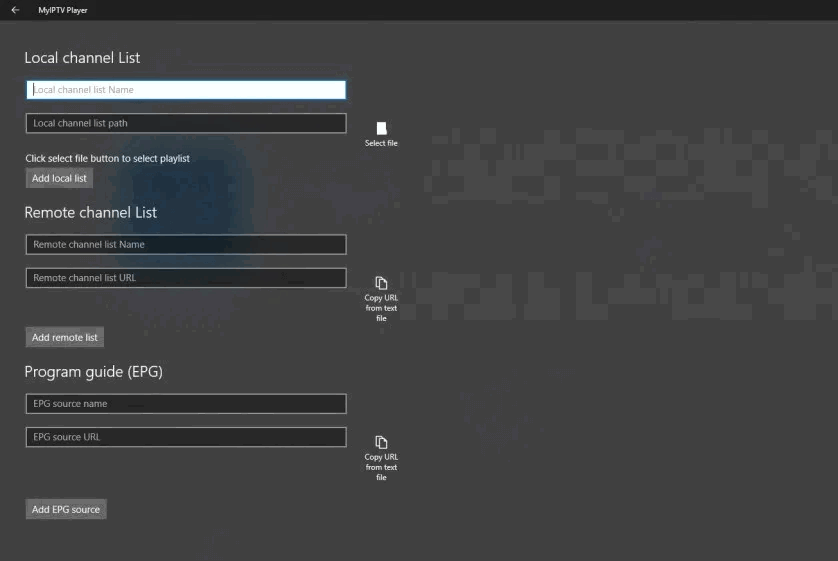 Step 10: Then go back to the settings page where you will find the "Select Playlist Channel". Select the playlist and click "Refresh".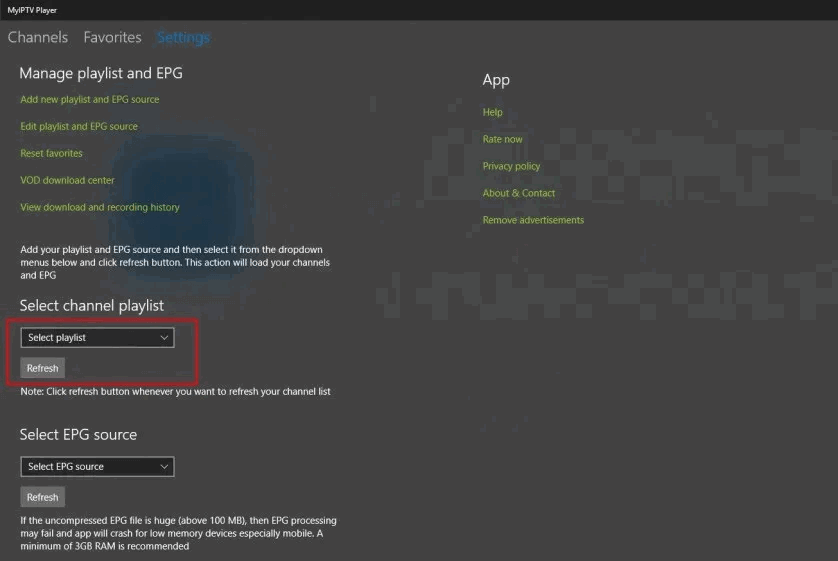 Step 11: Now Click "Channel" tab on the top of the screen.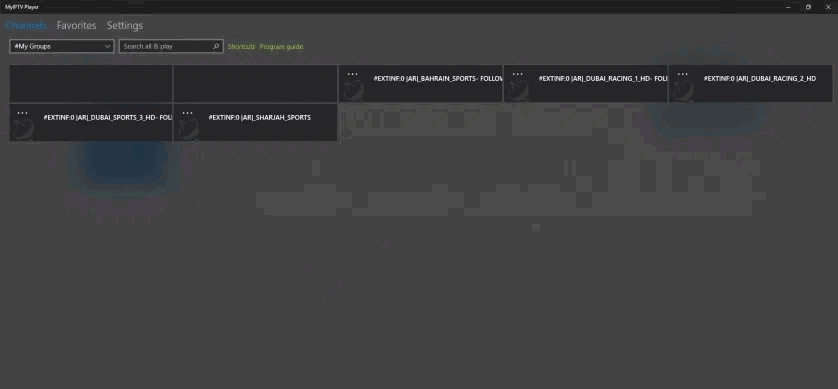 The list of channels will appear. Choose the channel which you want to see and enjoy watching the shows in MyIPTV Player.